Making a Difference Together
Welcome to my world, where making a real impact is not just a goal but a way of life.
As a Market Leader with Movement Mortgage, I am committed to giving back and making a tangible difference. If you share our passion for creating change, I invite you to join the movement.
Together, we will empower communities, redefine the mortgage industry, and leave a lasting legacy.
Originally from New York, I moved to Santa Barbara, California, to pursue my education at UCSB and later settled there to raise my family. In 2020, during the pandemic, I relocated to Palm Springs. As a dedicated husband and father of three, I have gained valuable insights from my personal life. During my free time, I enjoy early morning gym sessions, family movie outings, and golfing with both clients and friends.
My genuine passion lies in the mortgage and banking industries, where I believe that exceptional people and effective leadership make all the difference. I prioritize creating a positive work culture and providing robust support structures, especially during challenging times. My unwavering commitment is to ensure our clients and referral partners receive the best possible experience and advice. If you are a Branch Manager or Sales Manager overseeing a team that values integrity and sincerity, I invite you to connect with me.
My core values and
beliefs are:
Always seek and be open to improvement
It's important to stay positive. My glass is always half full
Family first always. Remember, balance is essential for a healthy life
Circle Of Excellence Award
Consistently, As Area Manager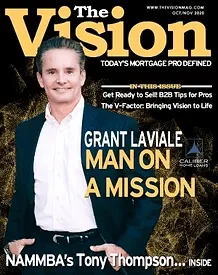 Vision 20/20 Magazine
Multiple Magazine Editions
Vision For Success Coaching
Mentor + Coach + Master Student
For 20/20 Vision For Success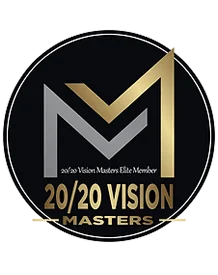 20/20 Vision Masters
Elite Member
Movement Mortgage is not just a brand; it's a movement. I believe in the power of compassion, integrity, and sincere leadership to shape the mortgage industry.
Together, we can create a future where mortgages go beyond transactions, becoming a catalyst for meaningful transformation.
Every step we take, every decision we make, is driven by a commitment to making a difference in the lives of our clients and the communities we serve.
Dare to Be Different, Generate a Lasting Impact
In a world that often values conformity, Movement Mortgage stands out as a beacon of individuality. I have had the opportunity to break free from the ordinary and generate a lasting impact.
I firmly believe that a mortgage company can be more than numbers and transactions; it can be a catalyst for positive change in the lives of our clients and the communities we serve. 
It can be a force for positive change, empowering individuals, families, and entire communities.
As a Market Leader with Movement Mortgage,
I believe in giving back and making a difference.
Let's Talk
Impact Lending!
Are you a loan officer looking to make a positive difference in your community? Impact lending provides an incredible opportunity for borrowers to have a direct impact on the areas they care about the most. By choosing a mortgage that supports local initiatives, borrowers can ensure that a portion of their loan's profits is distributed to projects that uplift neighborhoods and businesses. This innovative approach to lending not only benefits individuals and communities, but it also fosters deeper, more meaningful connections between borrowers, loan officers, and realtors.
Imagine the conversations you can have with realtors when you introduce the concept of impact lending. By offering this option to potential homebuyers, you not only help them achieve their dreams of homeownership but also empower them to contribute to the greater good. Together, we can build stronger communities by supporting local businesses, revitalizing neighborhoods, and addressing critical social issues. 
As a loan officer, you have the power to initiate this transformative conversation and guide borrowers towards a mortgage that not only meets their financial needs but also aligns with their values.
Lighting the Way:
Empowering Education
Education is the key to unlocking a brighter future
And at Movement Mortgage are committed to empowering the next generation. The goal is to build autonomous schools in challenging neighborhoods, where education, uniforms, and books are provided free of charge.
These schools have become beacons of hope
Transforming communities and raising test scores by an incredible 400% compared to surrounding areas. The plan is to build 100 charter schools nationwide in the next decade, ensuring that every child has access to quality education.
I firmly believe that investing in our future starts with investing in our children and youth
By being part of this transformative journey, you will witness firsthand the profound impact it has on individuals, families, and entire communities. Visit one and you will be changed forever
Spread Love and Make a Difference
At Movement Mortgage, the commitment to making a difference extends beyond schools. I firmly believe in embracing love and care as fundamental values, and Movement Mortgage exemplifies this through annual mission trips that bring hope and assistance to those in need. Additionally, they prioritize the well-being of the employees through "LoveWorks", a fund fueled by their contributions.
By joining this journey of compassion, you will experience the transformative power that I, Grant Laviale, have experienced firsthand.
"Let's make a meaningful difference"
Investing in Communities:
The Power of Giving Back
Investing in Communities:
The Power of Giving Back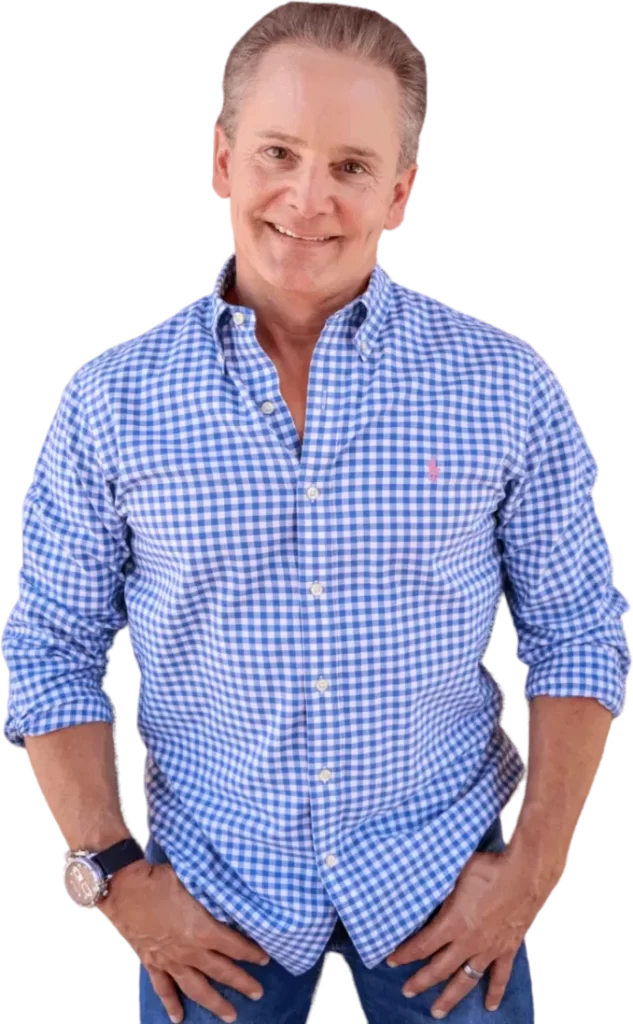 Building a Brighter Future
Joining the movement means becoming part of a community of like-minded individuals who are passionate about making a difference. It means embracing a culture of excellence, integrity, and social responsibility. Together, we can redefine the mortgage industry and create a future where homeownership is accessible, sustainable, and empowering for all.
I invite you to embark on this transformative journey with me, Grant Laviale, as we strive to make a meaningful difference that truly matters. Let us come together, mark the difference, and build a brighter future, one mortgage and one community at a time.
Together, we have the power to change lives and leave a lasting impact.
Are you ready to join the movement?

Let's make a difference together.
Is it just me, or have you observed people have been a bit more angry post-pandemic?
Read More »
Have you – or are you currently – becoming irrelevant?Your answer may hold the key to your success!
Read More »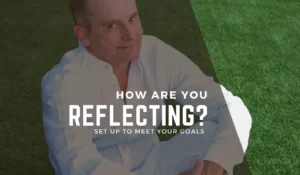 Why reflecting on the past can prepare the future.
Read More »